Canadian Road Builders Inc.is committed to the provision of a safe and healthy work environment to all our employees, clients and business partners.
During the Covid-19 Pandemic, our objective to develop an action plan that will protect and maintain the Health and Safety of all employees, visitors, the public and contractors in the vicinity of CRB worksites including their physical, psychological and social well-being.
Canadian Road Builders Inc.is also committed to the continuance of delivery of services to our clients in a manner that will ensure the safety of all. This continuity will be developed on guiding principles of Prevention of Infection, Response if infection is discovered, and Recovery to ensure projects are completed with as minimal delay as possible if our workforce or supply chains are impacted by situations beyond our immediate control.
Like everyone, Canadian Road Builders has been monitoring the ongoing developments regarding COVID-19 very closely. Our concern for the communities we live and operate in is of extreme importance to us and as such, we have implemented an action plan to help us navigate during this unprecedented situation.
Effective March 16, 2020 most of Canadian Road Builders office employees will work remotely from home. With an adjustment to in-person business interactions, we can do our part to protect our community while continuing to assist our partners.
Field employees will also make adjustments to limit in person contact and practice social distancing.
Limit any unnecessary meetings in person and Travel. Social gathers greater than 10 and large events will not be allowed. We will also encourage group meetings though teleconference or video conferencing where applicable.
Canadian Road Builders Inc. will also implementing additional safety measures while continuing to maintain our high level of service on the operations side.
We will continue to service our business partners with their construction, material supply and snow removal needs. With all of our combined efforts we can do our part in keeping our communities safe and protecting those most vulnerable.
If you have any questions or concerns please do not hesitate to contact your Canadian Road Builder Inc. representative.
Colquick is a ready-to-use cold mix that hardens, with the addition of water, to quickly attain the performance of hot mix.
Developed for spot repairs and small maintenance jobs
Ideal for situations where a quick repair and re-opening to traffic is important
Perfect for filling potholes, localized re-profiling, trench repairs, sidewalk and bike trail maintenance
Repairs are long-lasting, even under heavy traffic conditions, without rutting or punching out
Sets up in 30 minutes and attains the performance of hot mix asphalt in 24 hours
Download a brochure HERE
Available on the Lafrentz Online Store follow the link and request store access to set up your account.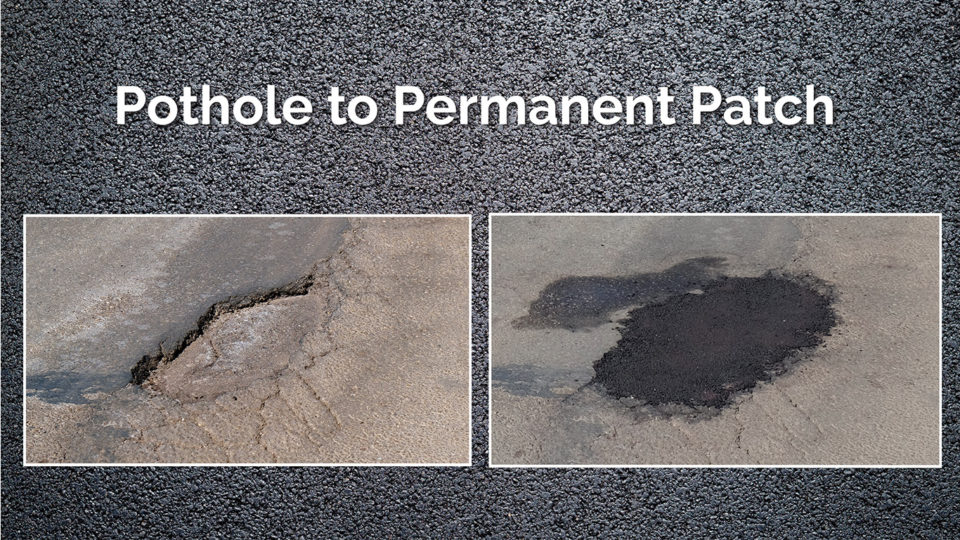 Photo Gallery